Free Amazon.co.uk delivery to Australia and New Zealand on Books, CDs, Blu-rays and DVDs?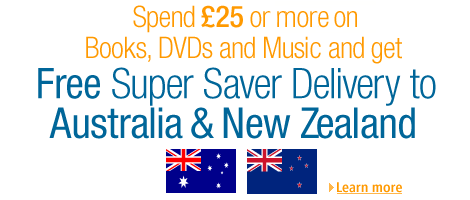 Amazon.co.uk now offer FREE Super Saver Delivery to Australia and New Zealand when you spend £25 or more on Books, DVD (including blu-rays) and Music.
To get free shipping, just follow these steps:
Place over £25 of eligible items in your Shopping Basket.*
Proceed to checkout.
Make sure your items are being delivered to a single delivery address in an eligible international destination.
Select Super Saver Delivery as your delivery option. For more information on delivery rates, see the International Delivery Rates Help page.
Select "Group my items into as few deliveries as possible" as your delivery preference.
Place your order.**
* Eligible items are those purchased directly from Amazon.co.uk, excluding gift certificates. If your order qualifies for FREE Super Saver Delivery, you will still be charged a delivery fee for any ineligible items in the order.
**Cancelling items, combining orders, or changing your delivery address, speed, or preference might affect your order's eligibility for Super Saver Delivery.
Offer is currently valid until May 15, 2011. At the end of this period, Amazon.co.uk reserve the right to extend, amend or withdraw this offer.
Check out the T&Cs or start browsing the blu-ray section.