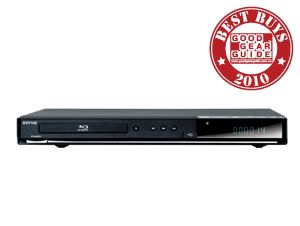 JB HiFi currently have the Soniq QPB302B Blu Ray Player on sale for $99 until 24th August 2010.
The Soniq QPB302B's main features are:
Faster BD live download speed
Faster boot-up, disc loading and BD-J execution
Plays DivX and DivX Plus HD (H.264/.MKV) video up to 1080p
Support Dolby digital, Dolby digital plus, Dolby true HD
Support DTS HD master audio, DTS HD high resolution
Playback Support BD/BD-R/BD-RE, DVD/DVD+-R(W), CD, VCD, SVCD, Audio CD, MP3, WMA
Some users over on the Whirlpool forums are also reporting that these players can be region unlocked to play blu-rays from other regions.
The unit is on sale till 24th August 2010.