Die Hard Quadrilogy 4 Disc Blu-Ray for $64.99 @ Sanity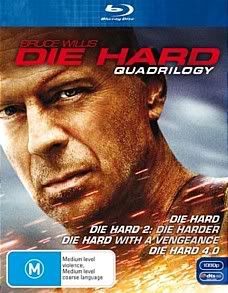 One of the best specials for a blu-ray release I've seen in ages. The four disc Box set collection of Die Hard containing Die Hard, Die Hard 2 – Die Harder, Die Hard with a vengeance and Die Hard 4.0 for the crazy price of $64.99 down from $99.95. That's $16.25 for each Die Hard film.
Click here to head over to Sanity online to place for order before the price goes back up.